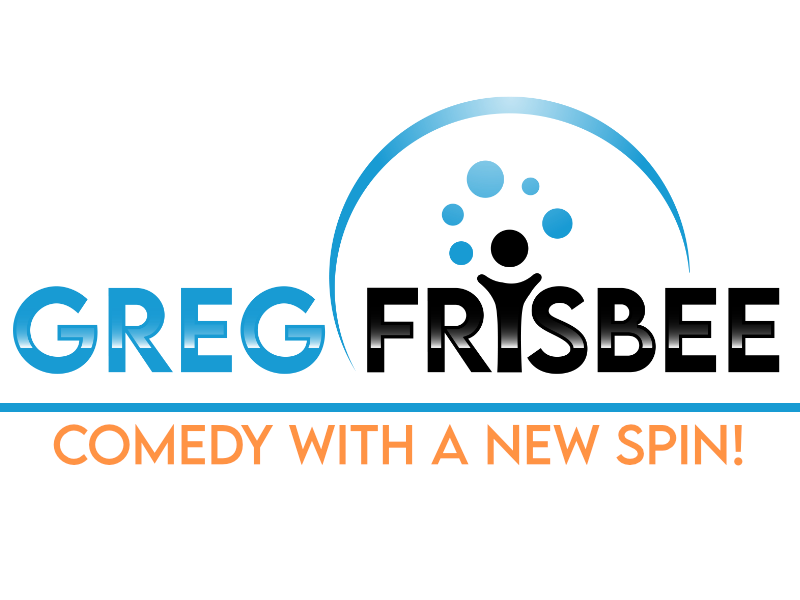 Comedian and Juggler Greg Frisbee will have you laughing out loud and keep you on the edge of your seat.
Here are just a few of the things you may see.
Feel the excitement as you watch an incredible display of fire juggling…with Greg's hands ON FIRE!
Listen for the laughter as a superhero volunteer spins balls on the beaks of Rubber Chickens.
Hard to imagine?
Better yet, it is hard to forget!
This show is highly adaptable to any audience and almost any venue.
The routines are 100% suitable for audiences of all ages.
You can TRUST that the content and comedy are 100% clean!
Give your audience more than a show, give them memories.
Give them Greg Frisbee!
"Prepare to be dazzled, prepare to be entertained beyond your WILDEST expectations! "
An Experienced Professional
This exciting, inventive and fun show has been honed by more than 20 years of experience at international fairs, festivals, cruise ships, colleges & corporate events.
Corporate, Cruises & Fairs
Greg has performed for a variety of venues from corporate events to cruises and averages approximately 250 shows a year.
You can rest assured that you and your event are in good hands with a true professional.
50 States & 30 Countries
Greg has brought his show from coast to coast of the USA and has been seen internationally in Japan, China, Korea, Canada, Mexico, Ireland, Scotland and many more. In his travels Greg has learned to listen to the crowd and adapt to the many situations that may present themselves either on or off stage.
Television & Film
Seen by millions of people on Chinese National Television and Dubai National Television as well as on numerous local network affiliations
This is NOT just a typical juggling show, this is a comedy variety show that is original, engaging and completely silly and fun for all.
Some of the things you may see:
Juggling knives with his hands on fire*
Spinning balls on ice cream cones
Mentalism/Magic
Ball Juggling
Musical Rubber Chickens
Greg Frisbee performs a funny, engaging and clean – family fun show. This show is perfect for everyone, from the Pre-k to the 401-k crowds.
Contact Greg Frisbee Productions for your event today!
*With Fire Permitted
Fairs & Festivals
Creating an engaging, interactive and fun experience that gives your fair and festival audience memories that will last a lifetime.
The show is always 100% clean, family friendly and suitable for any audience.
Available for stage or grounds.
Cruise Ships
Around the world on the high seas, Frisbee has traveled to the 4 corners of the globe, bringing his unique style everywhere he goes. 
Contact for booking cruise entertainment.
Corporate Events
Corporate entertainment and trade show entertainment that is unique and memorable.
Want to have the CEO or an employee as the STAR of the show?
There are many opportunities in the audience participation parts of the show.
*Customization available.
Why Hiring Greg Frisbee is different
When it comes to hiring a performer who can truly captivate and entertain any audience, choosing Greg Frisbee sets you apart from the rest.
With his unique blend of comedy, magic, and juggling skills, Greg delivers an unforgettable experience that leaves everyone amazed and wanting more.
What sets Greg apart is his exceptional talent and ability to connect with people of all ages and backgrounds.
Whether it's a corporate event, a fair,  a cruise ship or a school assembly, Greg knows how to tailor his act to suit the occasion and create an engaging atmosphere.
Hiring Greg Frisbee guarantees a dynamic performance that will delight your guests and create lasting memories.
Here are a small collection of photos of Greg Frisbee performing at some events around the world.
Hear what some past clients have to say about having Greg Frisbee at their event.
"WHAT A GREAT SHOW! IT WAS SO FUN TO SEE EVERYONE LAUGHING AND I MEAN EVERYONE!"
" With Frisbee you can feel the magic"
"Thanks for being a part of our meeting… You were great, it really spiced things up!"
" Your performances were enjoyed by all, as could be seen by the smiles on the guest's faces and the large crowds that gathered to watch. "
Let's Start the
conversation
Say Hello!
Fill out the form below to connect with me about your event.