Comedian – Speaker – Variety Entertainer
A dozen amazing Rubber Chickens star in this comedy variety EGGstravaganza, hosted by Greg Frisbee.
Your audience will crack up as the amazing Rubber Chicken Show will astound your audience with juggling, magic and YES, rubber chickens
Perfect for fairs, festivals and a variety of event venues.
Comedian and Juggler Greg Frisbee will have you laughing out loud and keep you on the edge of your seat.
This show is highly adaptable to any audience and most any venue.
Perfect for fairs, festivals and a variety of event venues, including corporate events and cruise ships.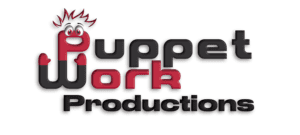 PuppetWork Productions is a team of content creators and puppeteers who specialize in creating that content using the magic of puppets.
We offer a complete service from the initial concept to final edits and video effects to give you a professional final product.
Perfect for social media campaigns, commercials, TV and film.
Speaker & Creativity Coaching
→ Learn to cultivate innovation and the creative thinking process.
→ Learn tools on how to unleash your company's creative potential and effectively introduce new ideas.
→ Learn techniques to help foster the creative thought process in your own personal or artistic development.
→ Help to inspire you to overcome obstacles and self-imposed limitations in your own outlets to become your more authentic self.
speaking – at your business, school or association event.
one-on-one coaching – for business or individuals 
mastermind groups – training sessions
Contact me today!
Whether you are looking for entertainment for your event, unique marketing content with puppetry or you are interested to have me speak for your group, contact me today and I will get back to you ASAP to discuss the possibilities.
Greg Frisbee Productions
415-786-7469